Welcome to the Moore Orchards
Web Page


Moore Orchards is located at


1727 S. Sasse Road


Midland, Michigan




Moore Orchards expects to open for the 2009 season
on Saturday, September 26.


We hope you enjoy the fruits of our labor and spend some
time visiting our website and learning more about apples
in general and our orchard in particular.


Please feel free to  e-mail us if you
have any comments or questions.





---
---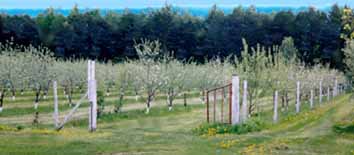 ---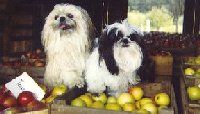 Our two girls - Koko and YumYum
---
You are visitor number
to the Moore Orchard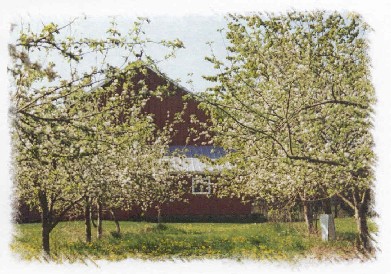 Moore Orchards is owned and operated by Terry and Carleen Moore in Midland, Michigan. Terry's father, Albert A. (Pat) Moore planted the first apple tree on the property in 1940. Terry Moore has since added over 2,000 trees in over 100 varieties, including antique varieties. Since 1992, Terry and Carleen have lived in a home they built near the orchard and a 2,300 square foot Apple Haus to sell apples was constructed in the Spring of 1998.
Some apples are available as early as August through the end of the growing season, usually late October. Tours are available upon request. For much more information on apples and our orchard, visit the links listed below.
Please call ahead for availability and prices (989/832-3560).
"Moore" Stuff and Links

The Apples of Moore Orchards: Includes Descriptions & Pictures
Moore Orchards-Apple Varieties: Includes Approximate Ripening Dates & Uses
"How Good Were Those Old-Time Apples:" an article by Terry Moore
Growing Apple Trees Can be Fun: an article by Terry Moore
Newer Apple Varieties: an article by Terry Moore


Great recipes!: The Apple Journal - a great web site to visit
Michigan Apple Committee: Michigan apples: more than just delicious
Moore Orchards Location: Where we're at in Midland, Michigan.
Two Favorites: an article by Terry Moore.